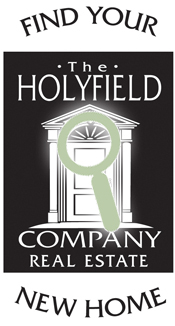 Historic Mobile Landma..
$389,000 - 1814 Dauphin Street, Mobile


DISTINQUISHED FAIRHOPE..
$375,000 - 104 Alsway Ct., Fairhope/Montrose


West Mobile Residentia..
$24,900 - 0 Weston Drive, Mobile


Brick, Updated and Mov..
$96,900 - 1568 Hillandale Drive, Mobile.


4 Plex in Midtown..
$49,500 - 120 Michael Donald Drive, Mobile 36604


Great Commercial Offic..
$225,000 - 162 Broad Street, Mobile 36602


Waterfront Home at Aff..
$189,500 - 2255 Martin Drive, Mobile, AL


Move-In Ready..
$88,900 - 158 General Bullard Ave., Mobile 36608






The Holyfield Company is proud of Fairhope Elementary School and the entire Baldwin County School system. Our schools are just one of the many things that make Fairhope the perfect place to live...


The Holyfield Company is an emerging full-service real estate firm known for its high standards of ethics and service. It is one of the most aggressive firms in the Gulf Coast area. The Holyfield Company's commitment to excellence in service and its focused vision make it one of the most innovative real estate firms around. With 30 years' combined experience in real estate valuation and consulting, The Holyfield Company is a proven leader with varied backgrounds in real estate and other professional disciplines. Its excellent reputation and cooperative relationships with other real estate professionals are assets to clients wishing to purchase, sell or lease.